Estimate Your Monthly Car Payment with Germain Assist

At the Germain Motor Company, we're always committed to providing our customers with a tremendous selection of the latest models from the most popular brands in the industry. In addition, we're always striving to provide you with the most streamlined way to get the information you need to make an informed purchasing decision. Unlike the games and gimmicks you'll find at other dealerships – our Germain Assist tool provides you with a simple, straightforward way to estimate your monthly payment and find a vehicle that your head and heart can both agree on. With inventory shortages affecting the entire industry, it has never been easier to get the information you need to make the right decision.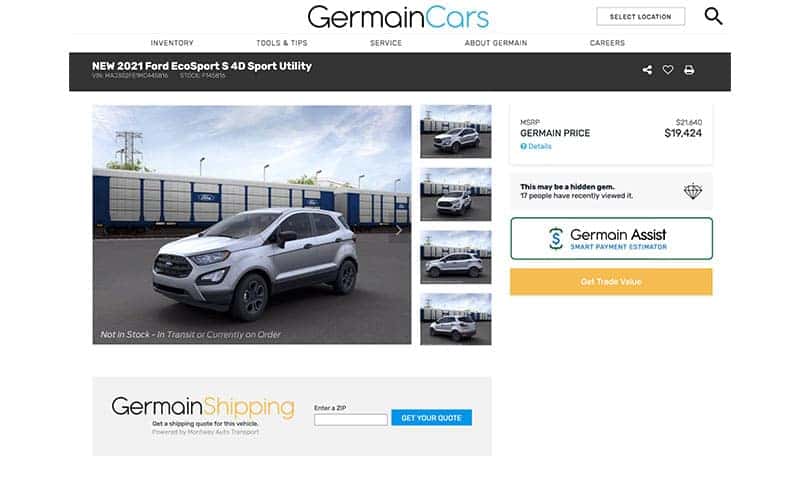 Next to each vehicle in our extensive inventory, you'll find a Germain Assist button. Once you click on this button, you'll be asked some quick questions to help calculate your estimated monthly payments for the vehicle selected. Benefits of Germain Assist include:
Free, No-Obligation Information
No Credit Check or SSN Needed
View Your Results Instantly
In just a matter of minutes, you'll receive all the information you need to compare your vehicles of interest, review your budget, and make a smart buying decision. Whether you're still researching vehicles or if you're ready to buy today – the Germain Assist tool is a low-pressure solution that makes shopping for your next vehicle simple and stress-free.