6 Best Used Cars Under $20,000

It's no secret that choosing a pre-owned vehicle can save you thousands over an equivalent new model while still enjoying modern technology, outstanding reliability, and sharp styling. There are just a handful of reasons why more and more savvy shoppers are turning their attention towards used cars. While it might seem difficult to choose the right model for your budget and lifestyle at first, the Germain Motor Company is here to help simplify your decision. We've compiled this helpful guide which lists our top picks for the best used cars priced under $20,000. No matter which type of vehicle you're searching for, we're confident that you'll be armed with enough information to make the right choice.
---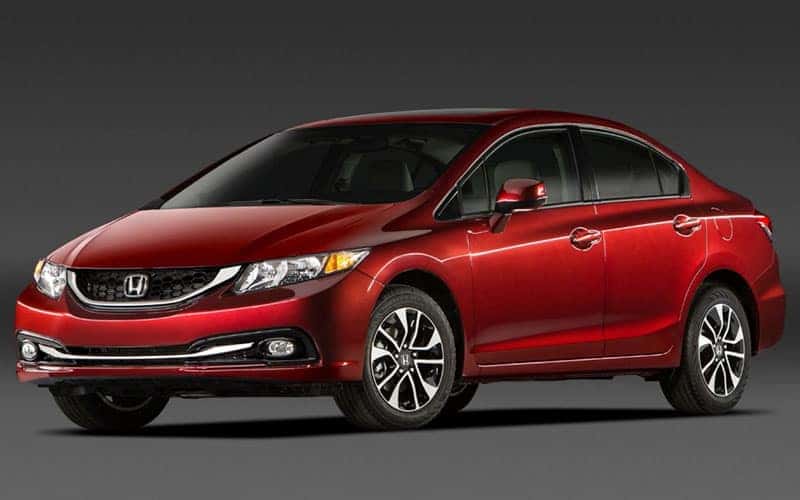 Best Used Compact Sedan – 2015 Honda Civic
When it comes to compact sedans, one of the most instantly-recognizable names in the segment is the Honda Civic. For decades, the Civic Sedan has been recognized for its exceptional ability to balance its fun-to-drive nature and responsive performance with class-leading efficiency – making it a great choice for those on a budget. It's routinely been praised for outstanding reliability and low cost of ownership which has made it a hit with buyers both young and old. 9th generation Honda Civic models also come equipped with an array of safety features that add peace of mind to every drive. Rounding out the list of reasons to choose the Civic Sedan is its affordability. Shoppers will have no trouble finding a well-equipped Honda Civic for less than $20,000.
---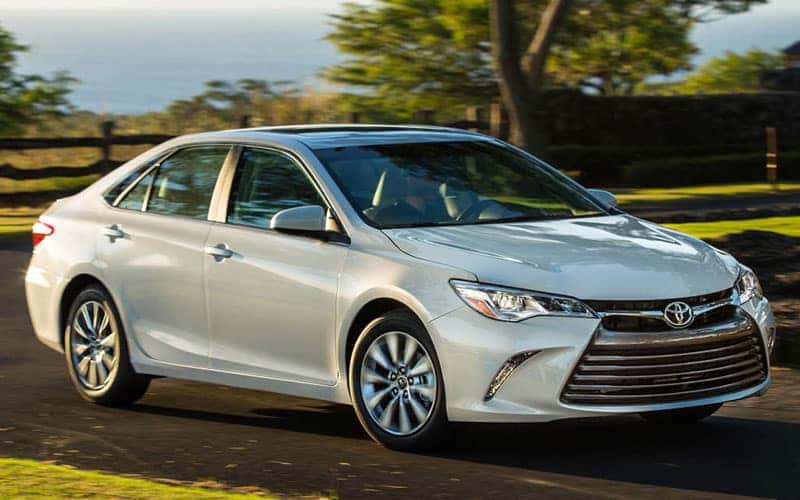 Best Used Midsize Sedan – 2016 Toyota Camry
A perennial favorite among midsize sedan shoppers, the Toyota Camry has a legendary reputation for long-lasting quality and tremendous value. Due to its popularity, shoppers will have no trouble choosing from a wide selection of quality pre-owned Camry models priced below $20,000. Ranging from the value-packed LE all the way up to the luxurious Limited, the Camry is available in a wide range of trim levels to satisfy the needs of any type of driver. 7th generation Toyota Camry models come standard with cutting-edge Toyota Safety Sense features to help keep you prepared for the unexpected on the highways. Other useful tech features available on this generation of Camry include a rear backup camera and touchscreen display for easy access to media and infotainment.
---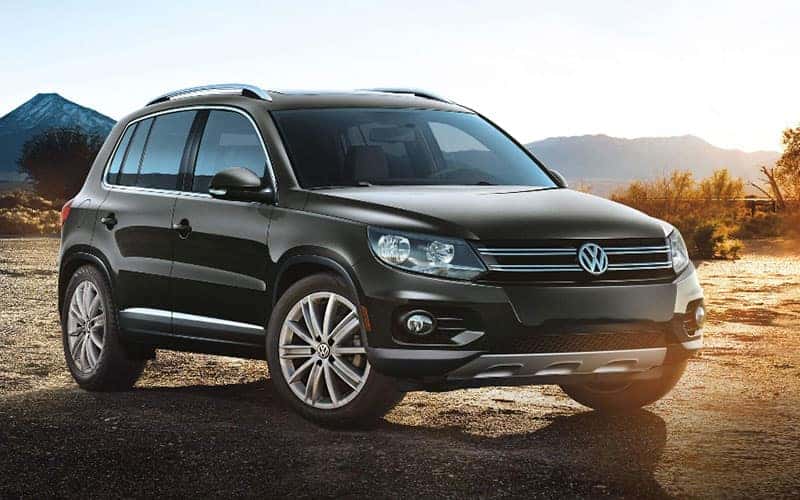 Best Used Compact SUV – 2015 Volkswagen Tiguan
Searching for a compact SUV that combines style, comfort, and versatility without breaking the bank? Look no further than the Volkswagen Tiguan. Efficient performance from its turbocharged 4-cylinder engine allows you to spend less time at the pump and more time chasing your next adventure. Its compact footprint allows for nimble handling on city streets while its spacious interior allows for generous cargo-carrying abilities. Great for those living active lifestyles, the Tiguan has a collection of innovative tech features to help you stay connected along your journey. Sharp exterior design elements include bold alloy wheels, aluminum roof rails, and available LED lights which offer crisp illumination while complementing the eye-catching front fascia of the Volkswagen Tiguan.
---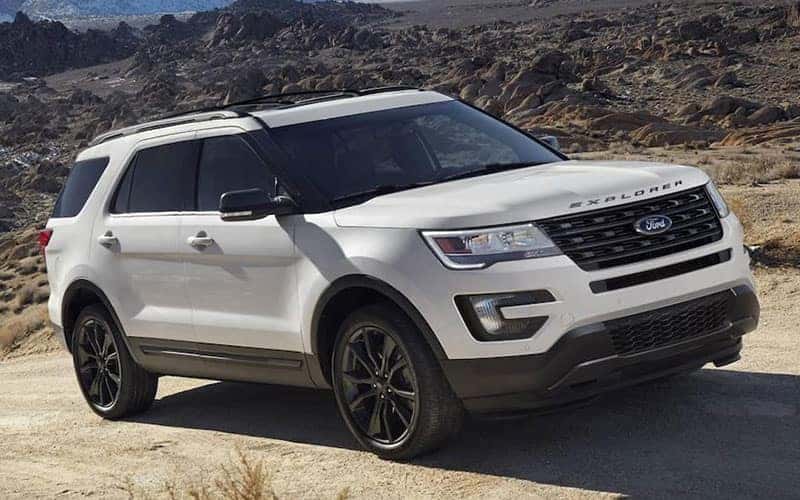 Best Midsize SUV – 2014 Ford Explorer
As the model that pioneered the popularity of the SUV in the early 1990s, the Ford Explorer continues to be a leader in the midsize SUV segment. Adventurous styling elements, confident performance, and a family-friendly interior help showcase the strengths of the Explorer. 5th generation Explorer models are powered by either a 3.5-liter V6 or an EcoBoost 4-cylinder turbocharged engine, each offering a balance of efficiency and plenty of response for towing. Premium features offered inside the cabin include leather-trimmed heated front seating surfaces, SYNC infotainment systems, and a rearview camera. Three-row seating for up to 7 passengers means you'll have enough room to carry the whole team across town for soccer practice inside the Ford Explorer.
---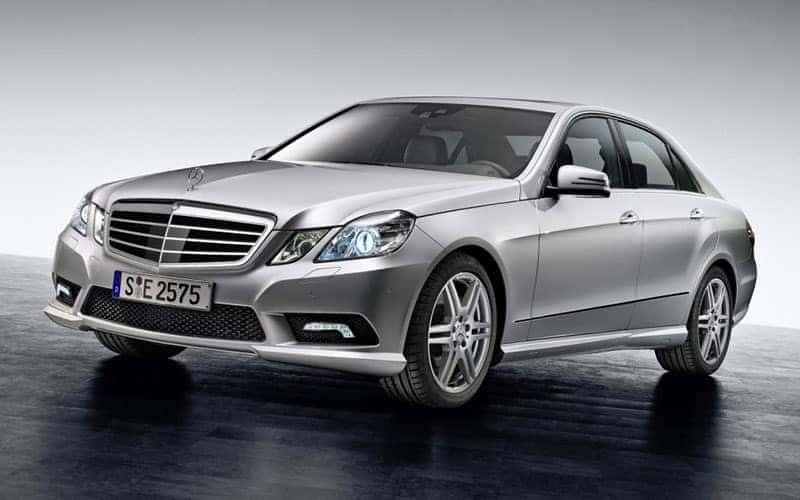 Best Used Luxury Sedan – 2013 Mercedes-Benz E-Class
Just as it has for decades, the Mercedes-Benz E-Class remains the benchmark for the modern luxury sedan. Its seductive styling and elegant profile help you make a memorable entrance. Once you take a seat behind the wheel of the E-Class, you'll find yourself surrounded by premium materials including supple leather upholstery along with genuine wood and aluminum trim accents. When you drive a Mercedes-Benz, you're driving a vehicle built to uncompromising standards in order to deliver unparalleled refinement and comfort. The standard V6 engine beneath the hood of the E-Class offers smooth yet responsive performance without compromising on efficiency. The 4th generation E-Class, commonly referred to as the W212, earns our nomination as one of the most outstanding values among midsize luxury sedans.
---