Tips for Selling Your Car to a Dealership
Here at The Germain Motor Company, one of the most common questions we are asked is, "When is the best time to buy a car?" It's only natural that car buyers would ask this question. After all, everyone wants to maximize their savings on their next vehicle purchase. However, our answer may come as a bit of a surprise to you. The truth is, every day of every month is a great time to buy your next car!
There are several reasons why this is true. Some months, manufacturers are especially motivated to help make it more appealing to purchase a car. Other months, increased consumer demand prevents dealers from discounting their inventory in order to give all shoppers an opportunity to get behind the wheel of a new vehicle. No matter what day, month, or time of year it is — you're always able to save on your next car when you choose the Germain Motor Company. Across our locations, you'll have access to a wealth of money-saving resources and opportunities to get the best deal on your next car. We've assembled this informative guide which helps further explain how every day is the best day to shop for a new vehicle.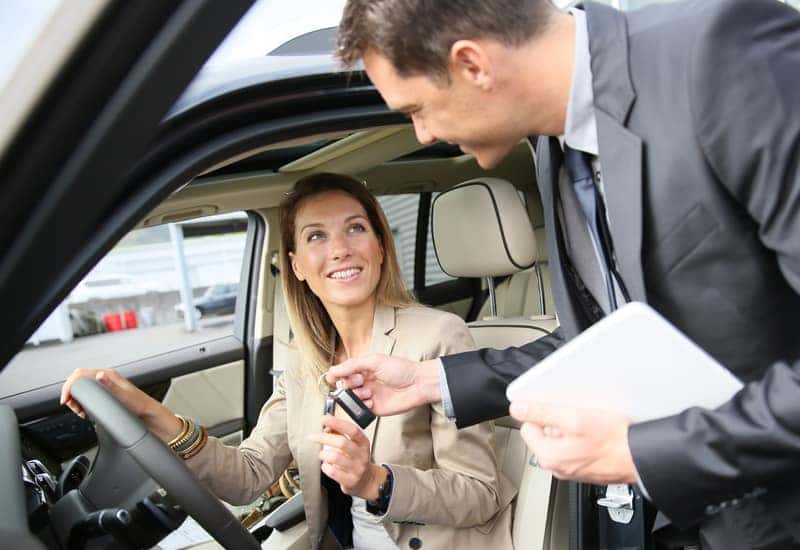 Why Sell Your Car to a Dealership
From convenience and time savings to enhanced safety and greater peace of mind – selling your car to a dealership is always a smart decision. Whether you choose to visit any of our individual Germain Buying Center locations or you prefer to enjoy the convenience of Sell to Germain – you can expect top dollar for your vehicle along with a streamlined sales experience every step of the way.
Safety – There's no need to put you or your family's safety at risk by dealing with unknown strangers when selling your vehicle. You won't have to put blind trust in a stranger during a test drive or when dealing with large sums of cash. Instead, bringing your vehicle to a dealership ensures that the entire transaction will be completed in a safe, professional environment.
Expert Appraisals – Instead of dealing with the hassle of trying to determine the true market value of your vehicle yourself, bring it to a team of appraisal experts like you'll find here at Sell to Germain. Our team has the knowledge, resources, and expertise to ensure that you'll receive top dollar for your vehicle based on its true market value.
Same-Day Transactions – It's no secret that if you add up all the time spent trying to sell your car on your own, it's often days, weeks, or even months until you finally find a buyer. With Sell to Germain and our Germain Buying Center locations, you'll receive a check for your vehicle the same day you visit!
No Pressure to Buy Another Vehicle – Other dealerships often pressure you to buy your next vehicle from them when selling your existing car. Not here! Our team wants to remind you that we'll buy your car even if you don't buy one of ours.
Wondering if you can sell your car to a dealership? The simple answer is yes. If you're ready to get started today, simply click on the link below. You're only a few steps away from getting top dollar for your vehicle.