How To Find Electric Car Charging Stations

Electric vehicles continue to explode in popularity due to their unrivaled efficiency, exhilarating performance, and smooth ride characteristics. As more and more drivers make the switch to an EV, you might be curious about exactly how readily available or convenient it is to find a place to charge an electric car. Fortunately, our team at the Germain Motor Company is here to help you learn all about how to find EV charging stations along with some other useful tips about route planning. You'll discover just how easy it is to start enjoying the all-electric driving lifestyle.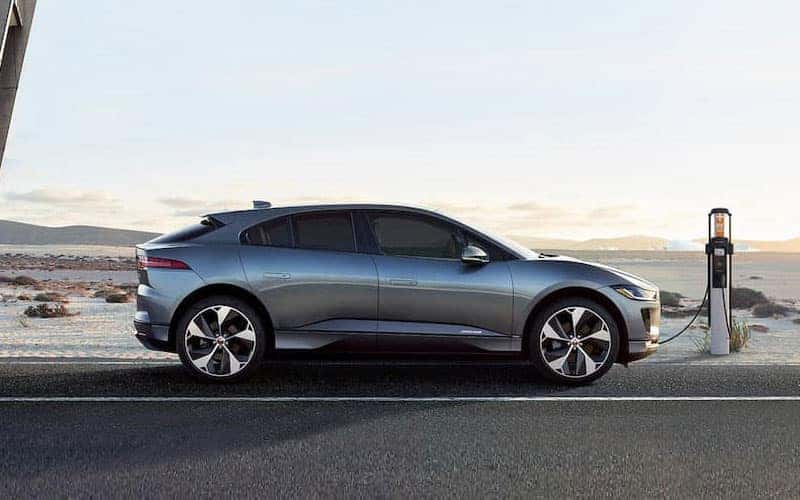 Where's the Best Place to Charge an EV?
Before we explain the best ways to find a place to charge your EV while on the go, it's important to remember that the majority of electric vehicle charging occurs at home. In fact, the U.S. Department of Energy estimates that most EV owners charge at home over 80% of the time. It's undoubtedly the most convenient way to charge your EV and is always worth considering adding a dedicated home charging station once you purchase an electric vehicle. You could also ask your landlord or employer to consider adding a charging station to your apartment building or office. Access to EV charging is a great way to bolster the appeal of the building from an owner's perspective.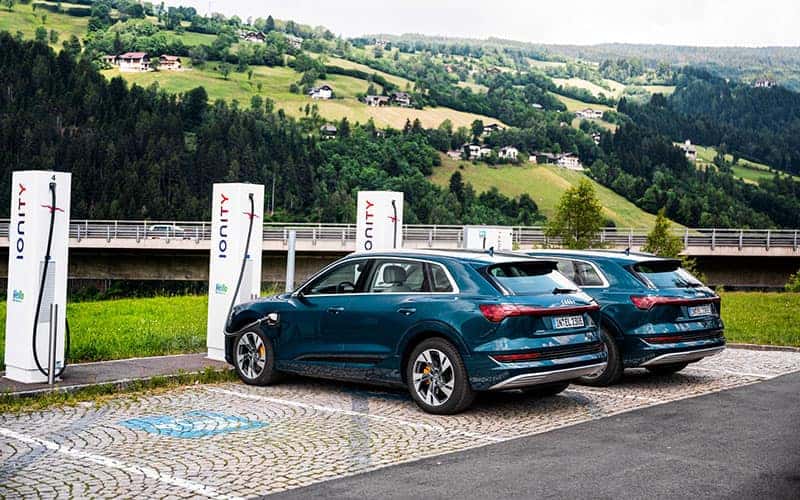 Finding Electric Vehicle Charging Stations
Due to their growing popularity, the network of public charging stations continues to rapidly expand. Virtually every EV on the road today is compatible with Level 2 chargers, known across the industry as SAE J1772. Your EV may also benefit from Level 3 DC Fast Charging capabilities which offers much faster charge times compared to Level 2. Many manufacturers often include some form of complimentary access to a certain approved network of charging stations with the purchase of a new EV. Below, we'll cover a few examples of these manufacturer-approved charging networks.
Electrify America – Volkswagen has committed to investing a total of $2 billion into EV infrastructure and awareness over the course of the next decade. Electrify America features a combination of both brand-neutral and exclusive stations that will continue to grow in the upcoming years. Most Volkswagen, Audi, and Porsche electric vehicles will receive complimentary access while the general public can pay a fee to use the network.
FordPass Charging Network – Through their partnership with Electrify America, new owners of Ford EVs can enjoy complimentary access to the FordPass Charging Network. The FordPass App is integrated with the network, helping to simplify your search for a convenient place to charge your Mach-E or F-150 Lightning.
EVgo – ChargePoint – EVgo and ChargePoint have teamed up with Electify America along with a number of manufacturers to expand their network of charging stations. Current partnerships with ChargePoint include brands like Chevrolet, Honda, and Jaguar.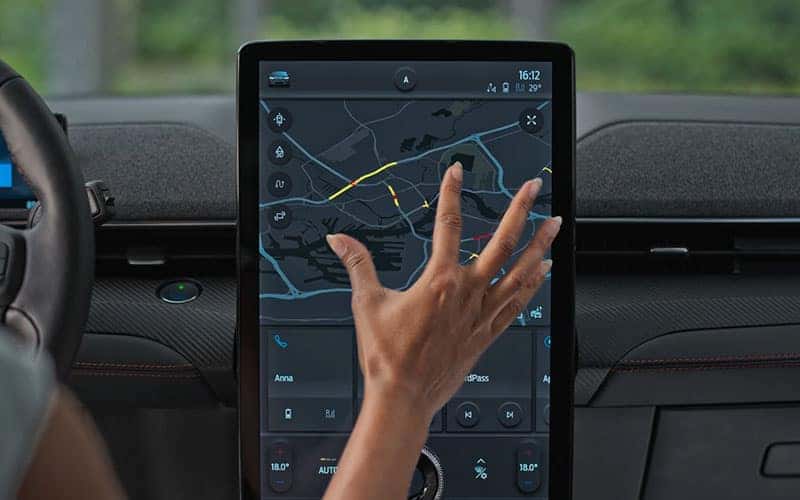 EV Route Planning
Whether you're taking a trip across the state or across the country, there are a number of useful route planning tools that EV owners can take advantage of in order to maximize efficiency and eliminate range anxiety. Many brands have their own dedicated trip planning software and apps to help you plan your trip, monitor efficiency, and track charging status as the miles add up. Another popular choice among EV owners is called PlugShare. PlugShare helps you find EV charging stations from an impressive map of over 440,000 charging stations where drivers can leave reviews and photos for the rest of the community to view. The PlugShare App is available for both iOS and Android mobile devices.