Land Rover Defender Info & History

Thanks to a reputation for tackling the world's most treacherous terrain and 68 years of unmatched off-road heritage, the Land Rover Defender has etched its place in the history books as one of the most capable off-road vehicles of all time.
Although final specifications and pricing data have yet to be released, the all-new Land Rover Defender is anticipated to build upon the success of its legendary predecessors. Continuing the tradition of the 90 and 110 primary models of the outgoing Defender, the next generation will be offered in two distinct body styles in addition to both hardtop and soft-top variants. Also likely to arrive at a future date is a pickup version of the Defender. Land Rover's aluminum architecture will be used in the underpinnings of the vehicle along with the renowned lineup of Ingenium engines. A related version of this aluminum platform is already in use by the current Discovery and Range Rover.
While very few details are known about the appearance and styling of the all-new Defender, the model is expected to maintain its rugged ground clearance in addition to outstanding departure, approach and breakover angles. It's also expected to launch with innovative technology features along with a more refined, sophisticated exterior design.
The Chief Creative Officer for Land Rover is Gerry McGovern. He is the man responsible for leading the team tasked with reimagining the legendary Defender and continuing its established heritage in order to bring the product range into the 21st Century. Recently, McGovern has overseen the launches of the all-new Discovery Sport, Range Rover, and Range Rover Sport.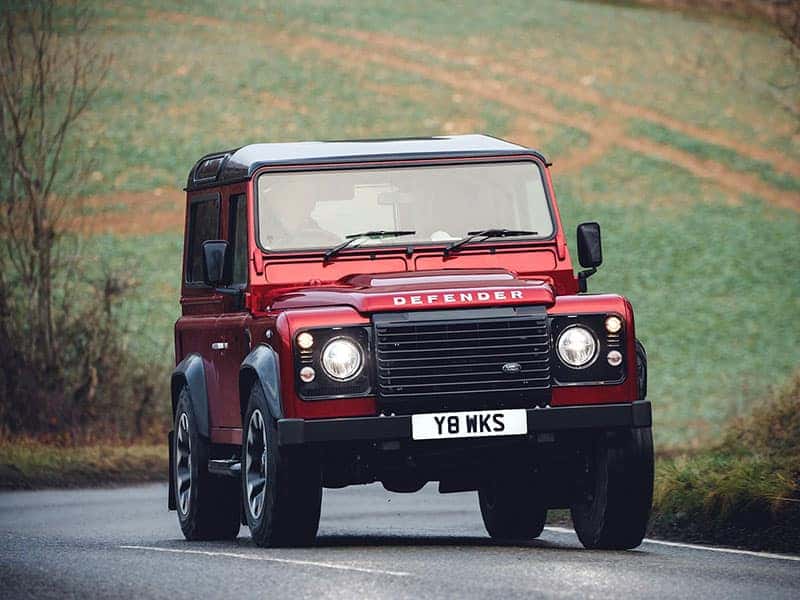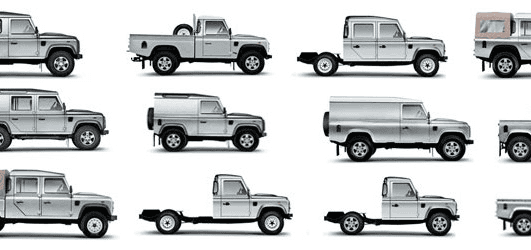 Land Rover Defender Heritage Timeline
1948 – The first Land Rover was officially launched 30 April 1948, making its debut at the Amsterdam Motor Show.
1958 – Land Rover Series II is launched, building on the success of the Series I.
1961 – Series IIA debuts with several new engines and improvements. Model range is expanded to include 1-ton and station wagons across the globe.
1971 – Series III launches as a response to growing competition. V8 engine power is offered on both military and civilian versions of the Land Rover Series III.
1983 – Land Rover 90 and 110 models begin production. Modernized styling, coil spring suspension, and an updated interior are among the biggest highlights.
1990 – Land Rover 90 and 100 models are rebranded as the Land Rover Defender to reflect the vehicle's use by defense forces across the world. While remaining true to its working roots, the Defender sees the introduction of special edition performance and luxury models equipped with air conditioning and automatic transmissions.
2016 – Marking the end of an era, the final Land Rover Defender (a soft-top "90" model) rolled across the production line at 9:22 on Friday 29 January 2016.