Reserve Your Next Car or SUV Online

If you've been searching for your next new vehicle and ran into trouble finding the exact make, model, trim level, exterior color, or combination of your desired options — you're certainly not alone. Current global conditions have resulted in countless supply chain interruptions, causing a significant strain on the automotive industry that's resulted in reduced levels of new vehicle inventories from virtually every manufacturer. Fortunately, our team at the Germain Motor Company would like to take this opportunity to introduce you to the ultimate solution for getting the exact new vehicle you've had your eye on.
Reserving a vehicle from the unsold inbound inventory at one of our multiple dealership locations in Ohio, Michigan, Florida, and Arizona offers a number of benefits and advantages that you may have not considered previously. Our team of friendly and knowledgeable experts is standing by to guide you through the process. In a few simple steps, you'll be able to get behind the wheel of a brand new vehicle that's already on its way to the dealer!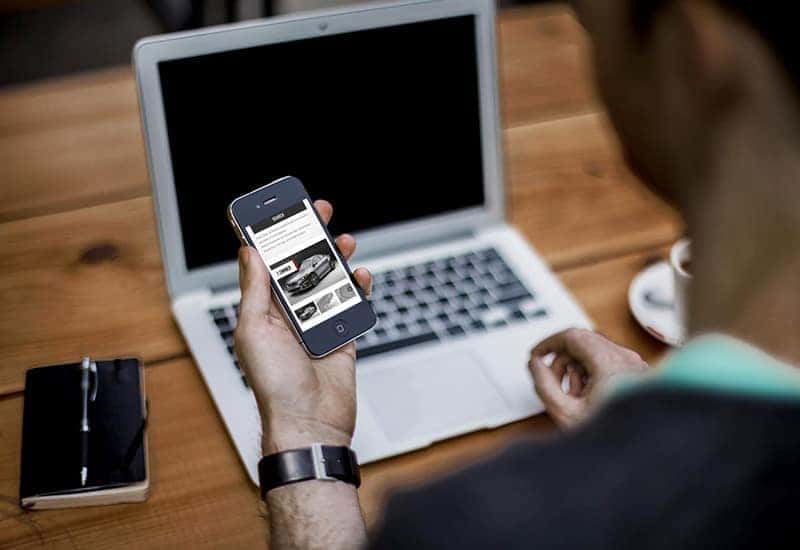 Why Reserve Your Next New Vehicle
Once you've decided on the vehicle of your dreams, reserving a vehicle from our inbound inventory is the perfect way to start enjoying your new ride while minimizing or even eliminating any potential delays. The first benefit from reserving comes from the fact that you'll know the exact model, equipment, and expected arrival date of your new vehicle. Instead of driving all over the state only to settle for a vehicle that's not quite what you wanted, reservations remove any uncertainty involved with your next new vehicle purchase. Across all of our Germain Motor Company locations, you'll find an expert staff that's standing by to guide you through the process from start to finish.
Is a deposit required in order to reserve a vehicle?
Yes. A deposit is typically required in order to reserve your vehicle. The amount and refundability of this deposit varies by manufacturer. However, this deposit can typically be applied to your down payment or used to purchase the vehicle outright. See your dealer for exact details.
Am I able to reserve a vehicle online or by phone?
Yes. No matter if you prefer to reserve your vehicle over the phone or via the internet, our team is here to help walk you through the process step-by-step. We do recommend visiting the dealership in person (if possible) in order to view your exterior color of choice in person. This helps to ensure that it lives up to your expectations prior to submitting your reservation.
Will my vehicle be eligible for special rebates, offers, or incentives if I reserve it?
At the time that your reservation is initially placed, the price of your vehicle will be determined. Incentive and rebate programs vary from month to month. This means that we're only able to provide you with an estimate of your potential monthly payment. However, once we know the exact month that your vehicle will be delivered — you'll be able to take advantage of the current programs and incentives available at that time.
Can I custom order a vehicle?
Custom ordering is currently only available at a select number of manufacturers. If you're interested in placing a custom order, please contact your dealership for availability and further information. Additional details can be found by clicking the link below.